Storage Solutions for Renters and Tenants
With a large number of our population renting homes and living a cumulative lifestyle, it is no wonder that storage solutions for renters are high in demand.
We often have customers asking if we have storage solutions for renters and they are lucky to have even asked because many assume they don't.
Well they couldn't be more wrong!




There are actually options for renters and it just comes down to being aware of your situation and taking the right steps.
We spoke to one of Queensland's top Real Estate agents Tim Zampech, and Elle Franklin a property manager at Rado Real Estate, about…
The Truth of the Matter
Do You Need Permission?
Types of Rental Properties and Their Regulation
How to Get Approval
Consequences if You Don't Get Approval
Best Products for Rentals



The Truth of The Matter is This…
"When showing potential buyers or tenants through a property, one thing they always look for and will comment on is whether the property has enough storage space. Be it inside or out, everyone wants more storage for those items you use rarely like the Christmas tree, the camping gear etc." Mr Zampech told us,
Obviously the problem with rental properties is that as tenants, you cannot make any structural changes to a rental property, which means, no fixing shelves to walls or adding a new garages or shed. Well that's not the case says Mr Zampech,
"The good news for tenants is if you have a proactive property manager who has a good relationship with his/her landlords then almost anything can be achieved. For tenants wanting to increase the amount of storage at their property, a shed is a good solution".
Do You Need Permission?
The most important step for any renter in this situation is to first seek permission from either the property manager or directly from the property owner. Ms. Franklin outlined that,
"Any modification (no matter how small) made to a rental property always needs the permission of the owner/landlord first. This is not a difficult process. The tenant would just needs to notify the property manager in writing of their intentions and wait for a response."
If you are looking to install a shed, you may need to get council approval. Ms. Franklin who has helped people go through this process explained that it,
"…will be a more timely process and usually also requires a small fee to lodge the forms. If approval is granted you may also be asked to have your lease amended to make mention of the Shed and outline what will happen when you leave, ownership etc."
This generally applies to larger sheds but it is always good to check if your council needs to approve it.

Types of Rental Properties and Their Regulations

When renting a home there are various types of properties available with different rules and regulations:
Houses
Townhouses
Apartments
Duplexes
Granny flats
Shared accommodation
This is where 'knowing your situation' is important. You need to know your contract and whom you need to deal with when seeking permission. Ms.Franklin gives an example where things can be a bit tricky,
"If you are renting a house, you only have to seek permission from the owners of that property (and council if required). In strata properties (body corporate) – such as apartment complexes – the area outside your apartment is known as 'common property', property that is shared by all owners. Should you wish to install a shed, you would have to:
⇒ Request permission from the Strata Company, which could be quite time consuming
⇒ The Strata Company would have to seek approval from all owners in the complex
⇒ If one owner disagrees then approval will not be granted.
It is highly unlikely approval would be granted in large complexes as if one person was allowed to install a shed everyone else may want one too… sheds everywhere!"

How to Get Approval
Mr Zampech recommends a renter needs to work with their property manager and/or landlord to get started and you can even try the following,
"If you're wanting more storage (i.e. shed, cupboards etc.) One tip may be to use it as a negotiation point at the time of signing a new lease. For example: You may be paying $350/week and the owner may wish to increase the rent to $360/week. You could say, "Well if you allow me to install a shed for more storage, I will resign the lease for another 12 months at $360/week". Sometime the owner/landlord may be willing to pay for the shed (to increase the property's value or rental appeal), which would be the best result. Alternatively, you invest in a shed providing the owner/real estate agent know you will be taking the shed with you should you vacate."
The most important thing to remember in this situation is:
Ask for the owner's permission first
Make sure it is clear who has ownership of the shed.

As mentioned before most complexes have strict Strata/ Body Corporate By-Laws when it comes to altering the outward appearance of a property but this does not mean it is impossible. It just means you have to take a different approach. Mr Zampech said,
"You would simply need to first get the permission of the owner and then the permission from the Body Corporate. Before a decision is given, the Body Corporate may require a written proposal (including drawings) to be submitted and then discussed by the board. It's fairly easy but just takes a little patience"
Consequences if You Don't Get Approval
If you as a tenant make any changes to the property like installing a shed without permission from the owner or council, this is considered a
BREACH OF LEASE!
Ms Franklin clarifies that if this did occur and the owners were not happy,
"The tenant would then have a certain period of time to remedy the problem by removing the shed and reinstating any ground that was disrupted etc. If the tenant refuses to move the shed and remedy the breach then their lease would be terminated and they would have to vacate the property… and take the shed with them!"

Best Products
At Cheap Shed our most popular garden shed ranges for rental properties are the:
A Base for Your Shed
The important thing to remember when buying a temporary shed is what you will build on and anchor the shed to. You cannot use the property's surface in anyway to fix the shed to, as that will be considered a breach of your lease. You also MUST anchor your shed for safety because in high winds your shed can blow away or rip apart causing more damage to its surroundings, which too will be your responsibility.
Luckily there are a few easy flooring solutions. You can
Build or buy timber flooring kit
Pallets
Concrete pavers

You can purchase these at local hardware stores or you can get flooring kits with any of our sheds in our online store.
Warning: don't build your base on grass otherwise you will no doubtable kill it. Opt for a brick or ground surface.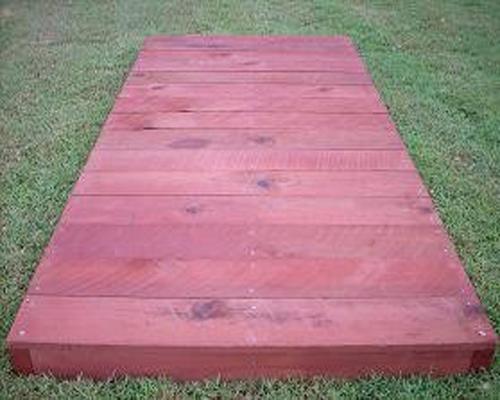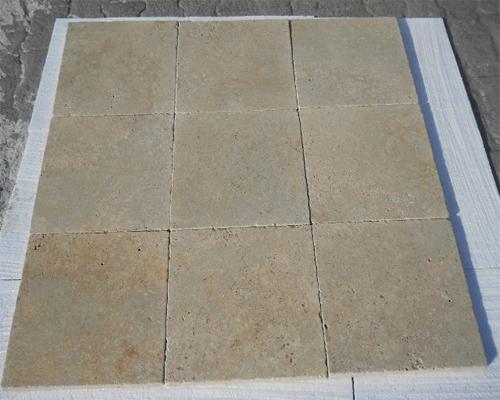 As mentioned before we often have customer who come to us needing a temporary storage solution for their rental property. The reasons for their requirement can vary a lot but many find that when moving from one place to another you don't always have enough room for your 'stuff' and sometimes family's downsize and need storage of their belongings, which just don't fit. Below are two recent stories sent in to us from customers who both found great storage solutions to their dilemma and are now living comfortably in their new rentals.

I am a 2nd year nursing student from a local university. As a student, it is wise to keep my life mobile and simple. I was living in a unit close to the campus before I decided to move closer to the hospital where I am going to do my 2nd year clinical placement. I had decided to move into a local shared accommodation and store the rest of my household elsewhere.
This triggered in my mind the idea of getting a shed as storage instead of renting one. My idea was well supported by my friends. In 2 weeks time, my idea has turned into reality, as the shed was delivered. Now I am very happy living at a friendly shared accommodation. I can always retrieve my stuff at my convenience, and most importantly, I have made my living more sustainable - socially, economically and environmentally! Thank you so much my Aussie shed, I'm loving it

Shed I started a new job and had to move for it, we moved from a rental where we had an abundance of storage and rent was really affordable as well.
We moved into a place, which is new, but not much storage space and at a hell high price. We have a double garage and one car, but have a housemate that needed his car space and due to the amount of stuff we had in the garage we needed to buy a shed, after a lengthy wait we got approval for a shed.
I had gone online before and seen cheap sheds so we looked for the size, colour and shape we wanted and bought it as was cheaper than going direct to supplier or hardware. I had bought it on Tuesday, and it was delivered by Friday morning, the service was amazing so quick and easy! We planned to build it on Saturday, so we went down to our local hardware and picked up a couple a pallets for the base and a couple of flooring panels so we could have a solid, sealed floor We started the shed (my wife and I) on Saturday morning and by mid afternoon it was on the base starting to get used, it was amazing how easy it was to put together,
So thank you Cheap Sheds, you have saved me a lot of stress and money
Featured Professionals
Tim Zampech is a Licensed Real Estate Agent with Harcourts Coastal and located in Paradise Point on the northern Gold Coast in Queensland.

With over 15 years experience in providing exceptional customer service, Tim Zampech is an example of how hard work and commitment to excellence can lead to a successful career. After only six months in real estate, Tim was awarded 'Rookie of the Year' in 2007 for the entire Gold Coast region followed by a long list of awards for excellence, including his recent achievement of Harcourts Diamond Agent Status for $60 Million in Career Sales.

Elle Franklin is a Property Manager for Rado Real Estate in Perth WA. She has been working in her profession for 7 years and through her years of experience has gained a wide range of knowledge of the Real Estate Industry. She specialises in rental properties and has dealt with many different clients and client needs. From the tenants to the owners she is constantly working to solve challenges and improve relationships between the two